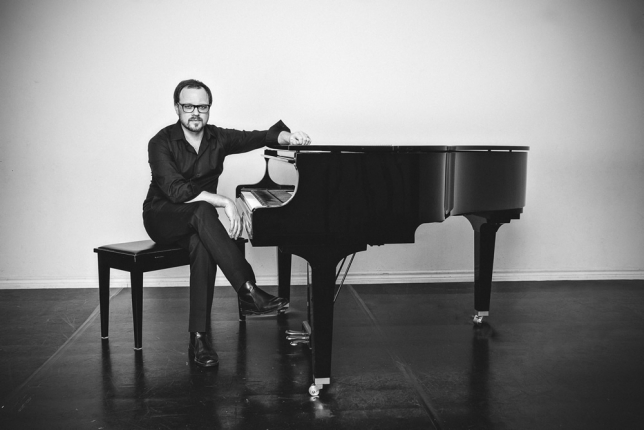 Matt Wilson is a consummate performing musician. He first gained national exposure wowing sold-out audiences as the "Piano Man" in the First National Tour of the Billy Joel and Twyla Tharp's Tony-award winning musical "Movin' Out." The Austin-based singer-songwriter's big gospel voice and the down-home flavor of his tasty piano playing made him ideal to represent Joel's music.
Wilson has also performed at the 2000 Olympics in Sydney, and guest starred in the Carolina Opry at Myrtle Beach in 2006. The Texas State Senate has honored Wilson with a resolution for his achievements in the area of fine arts. He's been featured at numerous piano bars around the country such as Jellyrolls at Walt Disney World in Orlando, FL. In 2007 Matt completed his theatrical multimedia tribute to the great rock n roll piano players, "My Baby Grand." Each year, Matt Wilson headlines numerous private and social events for companies and parties of all sizes.
Wilson's music career started in the church playing drums and piano where his father was the pastor and organist. Those sacred gospel sounds, the rock n' roll redemption of the Beatles, Jerry Lee Lewis, Ray Charles, Billy Joel, and the sleek funk of Stevie Wonder and Bill Withers, shaped his formative years and have provided an indelible imprint on Wilson's repertoire and performance aesthetic.
His band, Matt Wilson Band, has a deep catalog of classic soul, R&B, rock n' roll, blues, funk, and gospel it performs with warmth, wit, and white-gloved showmanship. Wilson believes there is an art to presenting these treasured tunes in a way that's reverent but relevant. Wilsons' band's soul-revue personality imbues its interpretations of standards by Beatles, Jerry Lee Lewis, Ray Charles, Billy Joel, Stevie Wonder and Bill Withers with spirited sincerity.
Matt Wilson Band also has a distinguished well of original material that's ten years and four albums deep. This May Wilson will be releasing Volume 2000–2010 (Fable Records), an uplifting 10-track set of soul-gospel-by-way-of-Broadway inspired pop-rock tunes of fan favorites culled from the band's previous four albums. It's an opportunity to get pristine studio versions of the Matt Wilson Band's original music live show. And, for fans of Bill Withers, Stevie Wonder, Jerry Lee Lewis, Ray Charles, and Billy Joel, who haven't caught the Matt Wilson Band live, this is an opportunity to check out a contemporary classic.

The collection has a remarkable cohesion of quality, production, and aesthetics. Though this is a decade-long synopsis of artistry in motion, it has the currency and vitality of feeling like a new album with a natural and dynamic flow of moods. Highlights are "Press On," "That Other Old Feeling Again," "Bring it," and a raucous rendition of Billy Joel's ballad "She's Always A Woman."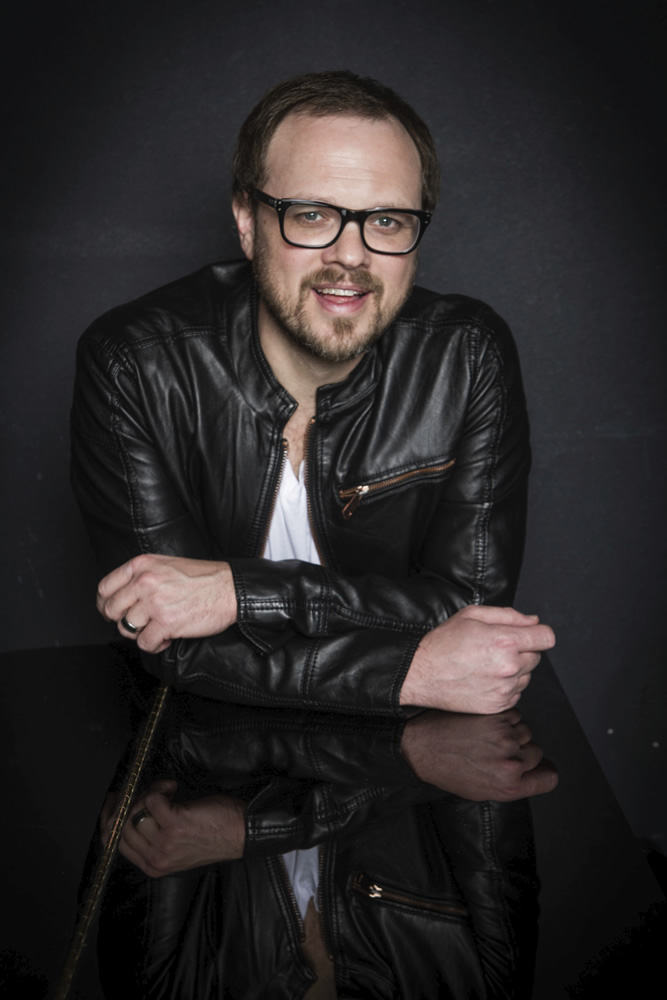 There is an empowering transcendence to Wilson's music that expresses sincere ache but also leaves you with hope. "I can write about sadness and hurt, but I can't help but button it up, I can't help but be positive," he reveals. On the "That Other Old Feeling Again" Wilson captures that pit-in-the-stomach pain and the heartbreaking disappointment of feeling like someone was "the one" but later finding out you were wrong. He "buttons it up" with the positive lyric: Oh, I keep looking up but that's cause my back's to the ground/I can't get much lower but I'm feeling much bolder now.

The track "Bring It" has one of those incessantly catchy Fender Rhodes-based slithering funk motifs that lodges itself in your head and shakes your rump. Wilson's refreshingly inventive and bold take on Billy Joel's "She's Always A Woman" is a treat for fans of his work on "Movin' Out." For two years he focused on a core Billy Joel 24-song repertoire and his version is playful, imaginative, and reverent. "I included that because I can't look back at the last 10 years without 'Movin' Out,' it was huge for me. I met my wife [during that time], it's a benchmark thing," Wilson says.

The album closes like a soulfully satisfying church experience with "Press On." The tune gentles your soul with the hopeful sentiment of the lyrics Press on when your darkest hour's right around the bend/Press on when your all alone and you cannot find a friend/Press on when your shoulders are carrying the world/Press on oh press on and then rises to roof-raising euphoria with clap-along rhythmic breakdowns, testifying organs, and heavenly backups.

Matt Wilson is a first rate entertainer. With sacred roots in the church band, a Music Performance 101-rigorous Disney World piano gig, and a critically acclaimed tenure in "Movin' Out," shaping his career, he's become a well-rounded passionate and polished musician with elegant charms and electrifying chops. Live or recorded, Wilson's unflinching positivity and heartfelt commitment to his craft will move and inspire you.